Phone: 021-56671910 (switchboard)
Straight: 021-56935903
Fax: 021-56671910-808
24-hour service hotline: 18016282219
E-mail: salesnyv@foxmail.com
Address: 1620 Luoning Road, Baoshan District, Shanghai

Electric flange hard seal butterfly valve D943H-16
D943H electric flange hard seal butterfly valve, adopts precision J-shaped elastic seal ring and three eccentric multi-layer metal hard seal structure, and is widely used in metallurgy, electricity, petrochemical, water supply and drainage and municipal construction with medium temperature ≤425 ℃ On other industrial pipelines, it is used to adjust the flow rate and load the fluid. The valve adopts a three-eccentric structure. The sealing surfaces of the valve seat and the disc are made of different hardness and stainless steel. It has good corrosion resistance and long service life. The valve has a two-way sealing function. Test Standard.
1. Product overview and characteristics:
"Nuoyou" series of butterfly valves are imported from foreign advanced technology, have two-way sealing function, products meet the national GB / T13927-92 valve pressure test standards. The valve plates are all made of stainless steel. It is widely used in industrial process automatic control systems in power, environmental protection, chemical, steel plant, petroleum and other industries. Its performance is as follows:
①The valve seat and butterfly plate have almost no wear, and have a tighter sealing function.
② The valve has a two-way sealing function. It is not restricted by the flow direction of the medium and is not affected by the space position during installation. It can be installed in any direction.
③ Both have excellent sealing performance, corrosion resistance and long service life.
2.Dimensions and parameters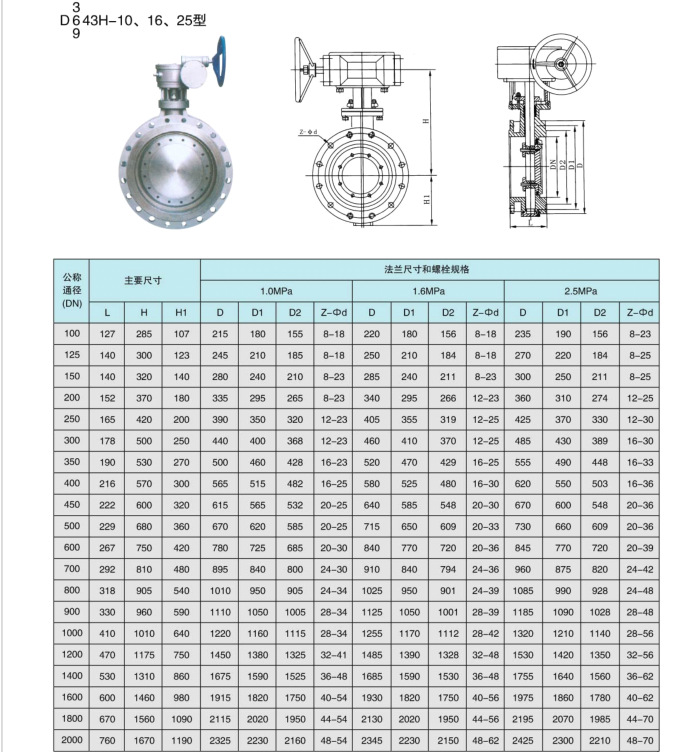 D943H electric stainless steel hard-seal butterfly valve is used in the gas pipeline in the sulfuric acid industry: the inlet and outlet of the blower in front of the furnace, the inlet and outlet of the relay fan, the electric defogging series and connection valve, the inlet and outlet of the S02 main blower, the adjustment of the converter, the inlet and outlet of the preheater, etc. Use, also widely used in chemical, petrochemical, smelting, medicine, food and other industries SO2, steam, air, gas, ammonia, CO2 gas, oil, water, brine, lye, seawater, nitric acid, hydrochloric acid, sulfuric acid , Phosphoric acid and other media on the pipeline as a regulating and blocking device.
Related Electric Flange Hard Seal Butterfly Valve D943H-16 Product Recommendation: